Muriel Walls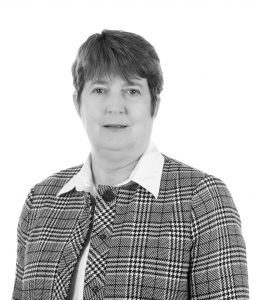 Muriel Walls is a solicitor specialising in family law with over thirty years experience. Muriel has been involved in many leading cases and is a recognised expert. She was a partner in one of Ireland's leading law firms, McCann FitzGerald, for twenty years and is now a partner in Walls and Toomey, a niche family law practice.
Muriel understands the emotional turmoil of relationship breakdown and the impact this can have on the clients themselves, their children, extended family, colleagues and work life. Muriel has dealt with all kinds of family law cases over the years, giving her deep insight into the dynamics at play in a wide variety of situations.
Separating couples need good legal advice but they do not always need to litigate matters in Court. Solutions can be found in most cases and they are usually the best for the family. Because Muriel is solution driven in her day to day practice, this led her to exploring alternative dispute resolutions procedures. Muriel championed Collaborative Practice in Ireland, being the first lawyer in Ireland to have trained in this area in 2004.
As a practising family lawyer, Muriel understands that trust and confidence between solicitor and client are essential and, in her mediation practice, she works with the clients themselves and, if agreed, their lawyers to help them achieve a result that suits their particular circumstances. The process, while challenging, offers separating couples a confidential, flexible, effective and efficient way to agree what is best for them and their family.
Muriel is a graduate of UCD (1975) and was admitted as a solicitor in 1977. She is a CEDR accredited mediator and also a family mediator. She is a keen golfer and Munster rugby supporter.
Contact Muriel
e-mail: muriel@wallsandtoomey.ie
mobile: 086 230 6253
direct: 01 485 2880