Fergus Armstrong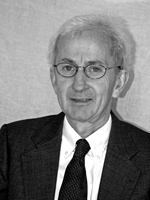 Fergus is an experienced mediator. His work divides as between cases that relate to business and financial affairs and conflicts where the individual human dimension is more to the fore.
He has successfully mediated cases involving
• business and financial issues
• family and interpersonal disputes
• partnership and shareholder disputes
• employment and pensions
• harassment and abuse.
In the business arena he has worked with major concerns in the corporate sector as well as small and medium sized entities and individual entrepreneurs.
Mediations he has conducted involving private individuals have concerned consequences of breakdown of relationships, property, neighbourhood and planning issues.
He also has experience in working on conflicts within or with voluntary, charitable and religious bodies.
He is a founder member of ONE~resolve, having been accredited by the CEDR organisation in 2002. He is a contributing lecturer on the Law society Training course for mediators.
His previous career was that of a solicitor. He worked in the Semi-State environment as legal adviser to Aer Lingus, and then joined McCann FitzGerald, where he served as partner and chairman. He served eight years as a member of the RTE board and was for ten years a director of the Tony Ryan Trust.
He is a graduate of University College Dublin and of Harvard Law School.
Relevant Courses attended:
Centre for Effective Resolution (CEDR), London
– accreditation as a mediator
Mediation and Training Alternatives (MATA), London
– master classes
– advanced mediator training
Institute of Pyschosynthesis and Transpersonal Theory, Dublin